Testing the new Montana Glass Paint
At ALLSPRAYPAINTED we love what we do. And it's easy to love your work when you have lots of inspiration. Even if it is just from a little piece of sea glass that has been silently rolling around at the bottom of the sea. When MontanaCans asked us to try a new transparent glass paint they were working on, we didn't hesitate to say yes! They come in the following colors:
GP1210 Frosted/Matt Almond,
GP3010 Frosted/Matt Coral Red,
GP3225 Frosted/Matt Rosé,
GP4170 Frosted/Matt Orchid,
GP5055 Frosted/Matt Bay Blue,
GP6115 Frosted/Matt Teal,
GP6220 Frosted/Matt Mint,
GP9100 Frosted/Matt White and
GP9000 Frosted/Matt Black. 
After rummaging through the cupboards of every room in the studio, house and garage, we all pooled together an array of different glass based objects. And then the fun began.
The GLASS PAINT applied evenly with ease. It needed little effort and we didn't have to apply much before we could see our glass taking on the color we were spraying it. All while still allowing light to go through (cool!). The colors faded and shaded beautifully over each other and some clever lab person knew what they were doing when they chose the 9 colors that they did!
A very pleasant surprise also occured as we applied the GLASS PAINT and it seemed to hide or balance out many of the small imperfections and scratches on our glass. Whether you want to call it sea glass, frosted or milk glass, the end effect was stylish and transformed what was once just a plain household item.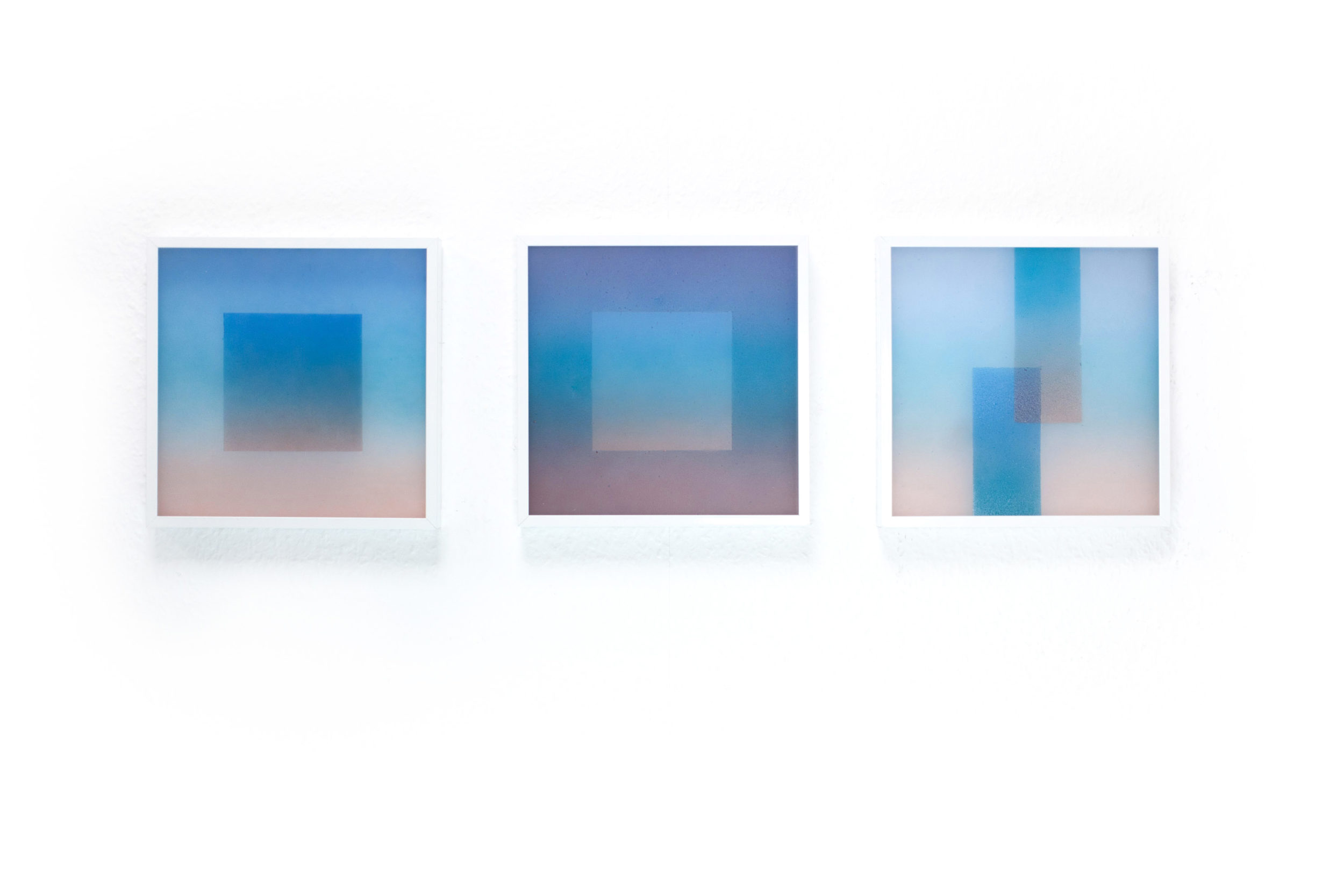 So from now on, think twice before you put anything glass into the recycling bin. Or take note when a glass object in a store catches your eye, but needs a little extra something. Take a peek at some of the experiments we worked on here and stayed tuned for some amazing new transparent projects coming up shortly on ALLSPRAYPAINTED.
A beautiful color way
Detailed information can be found on the MontanaCans product page!