Welcome to the allspraypainted FAQ's
The guide covers the following topics
What do I need to do before painting?
Why do I need a PRIMER? 
Why do I need VARNISH?
How do I properly spray something?
Safety while painting
Repainting bike frames
Painting radiators
Where can I buy Montana Cans products?
Support and collaboration
If your question is not answered within this page, please refer to the MontanaCans Help Center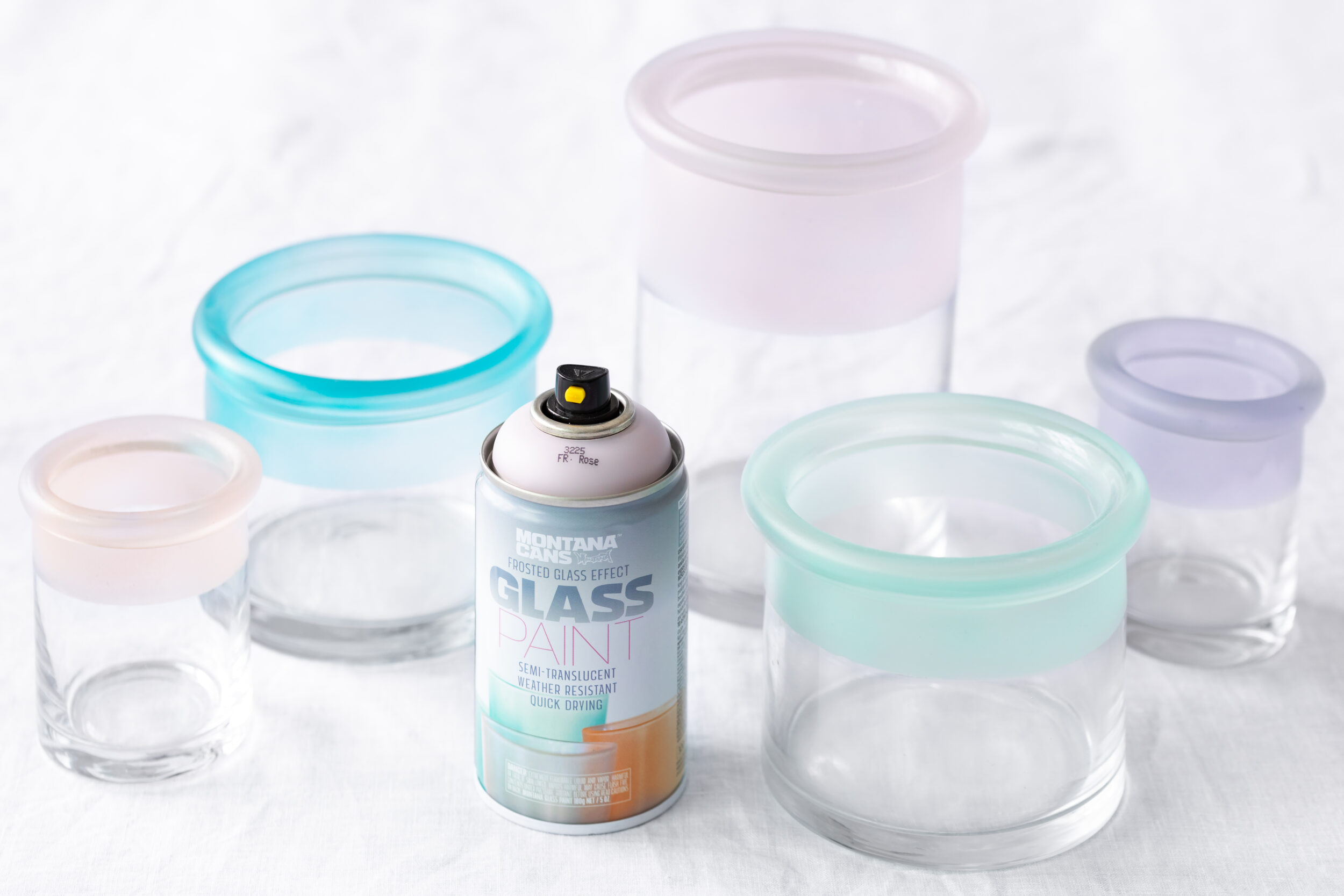 What do I need to do before painting?
Montana Cans have managed to reduce waste by not using lids on most of their cans. As such, on cans without lids, underneath the cap is a black safety ring that prevents the can from spraying when not in use. Where applicable, simply remove the black safety ring from under the nozzle, and then re-apply the nozzle before use. Always remember to Shake well for 2-3 minutes so you can hear the mixing balls in your cans moving freely. This will also ensure the optimal mixture of the premium, highly loaded pigments in every Montana Cans can.
To enjoy your painting experience and get the most out of it, always remember to wear gloves, a mask, and paint in a well-ventilated area where possible. To avoid spray dust landing on unwanted surfaces, preparing your area with a drop sheet or cover all surfaces you want to protect. Wherever possible, spray in a space that is empty, or cleared for painting. Always remember to shake well for 2-3 minutes, ensuring that you can hear the mixing balls in the can moving freely.
Why do I need a PRIMER? 
The purpose of priming is to create a neutral surface to which you can apply other coatings. Priming creates the best possible adhesion, increases the durability and lifespan of a coated object, and allows for the most aesthetic results as desired. Montana PRIMER's are for all-around surface preparation on plastics, metal, aluminum,  styrofoam, leather, cardboard, wood, and many other materials. We suggest trialing on a non-visible area of your material to test for compatibility.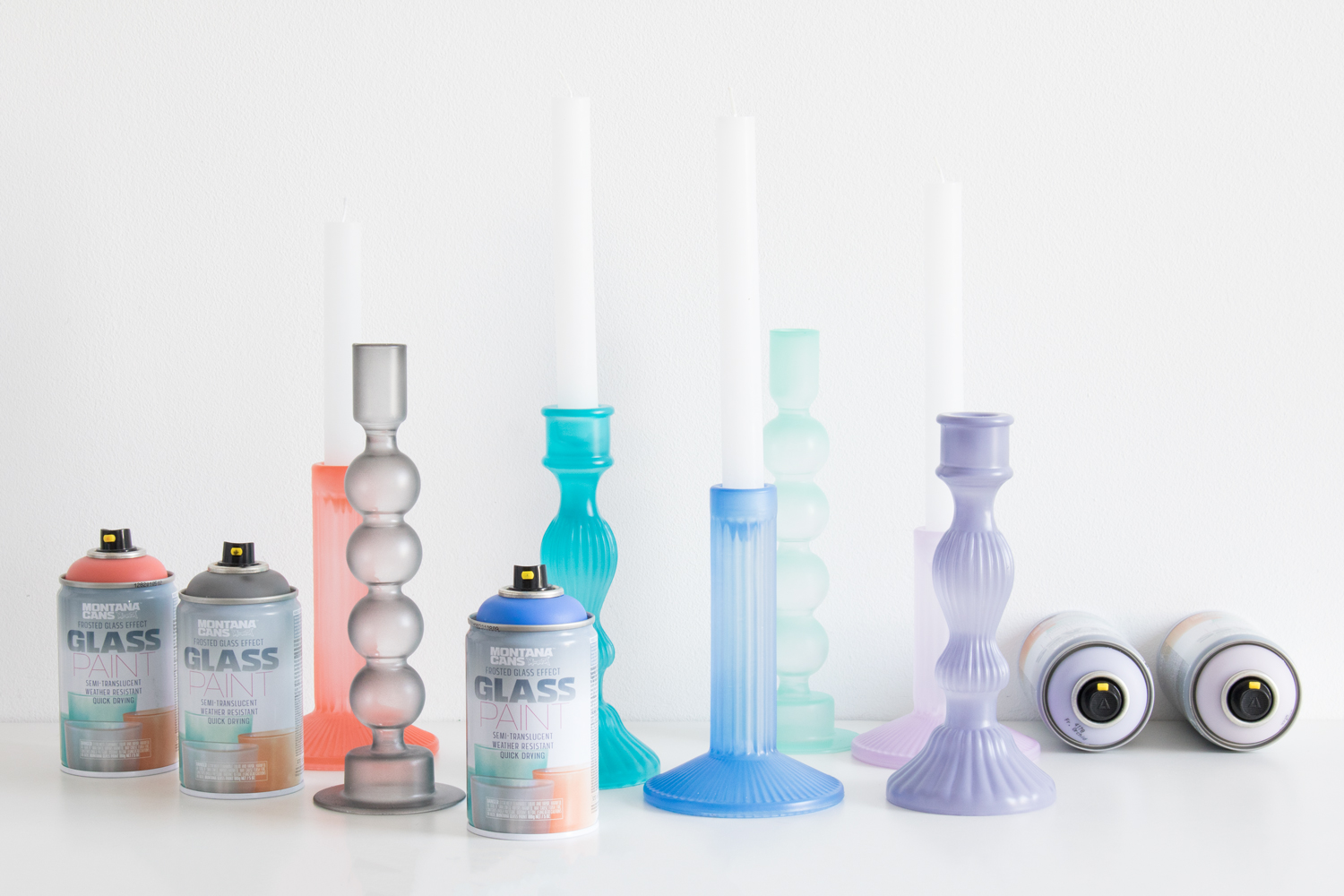 Why do I need VARNISH?
Montana VARNISH is an acrylic-based clear coating that can be used to seal and protect surfaces from scratches, dirt, oxidation and damage from UV light exposure. It is quick-drying and ideal for art, hobby, crafts, and DIY projects. Montana VARNISH can be used on many surfaces including paint coatings (except for synthetic-based paint), canvases, paper, charcoal, drawings, various fibers, wood, and photos. Coating a surface with Montana VARNISH can increase durability, lifespan, and the aesthetics of the surface that was coated.
How do I properly spray something?
Applying a coating correctly and optimally to a surface can vary depending on the coating and the object. Always read the instructions on the back of the can for specific applications for every coating. It does help the result to work with a fitting PRIMER Spray. In general, when using the Montana GOLD range, once your painting area has been adequately prepared, ensure that your object is clean, dry, and free of dust and oils. Shake the can well for 2-3 minutes and remove the safety ring from under the nozzle. Trigger the can away from any surface to ensure your nozzle is correctly re-applied, and your can is working correctly. With a 15 – 25cm distance from your object, apply your paint in thin, even layers using a calm, horizontal, sweeping side-to-side motion.
Repeat the process when applying multiple coats, changing the horizontal sweeping motion to a vertical sweeping motion. If required, when dry, give your surface a light sanding before applying new coats. Allow to dry and cure overnight (or longer) before applying other coatings like VARNISH.
Safety while painting
Prolonged or extended use of aerosol products without protection could become harmful to your health. To reduce and avoid risks, always try to fulfill as many of the following precautions as possible.
Wear a certified mask that is made for use with aerosols.
Wear gloves.
Cover any areas of skin that can be exposed to paint or paint dust.
Protect your eyes with protective goggles or glasses where possible.
Paint in a well-ventilated area, or open windows and doors where possible.
If you're painting without a mask, listen to your body. If any symptoms (like headaches) occur, take a break, or stop, and return to your project when the symptoms are gone.
Do not paint for extended periods without taking breaks and getting some fresh air.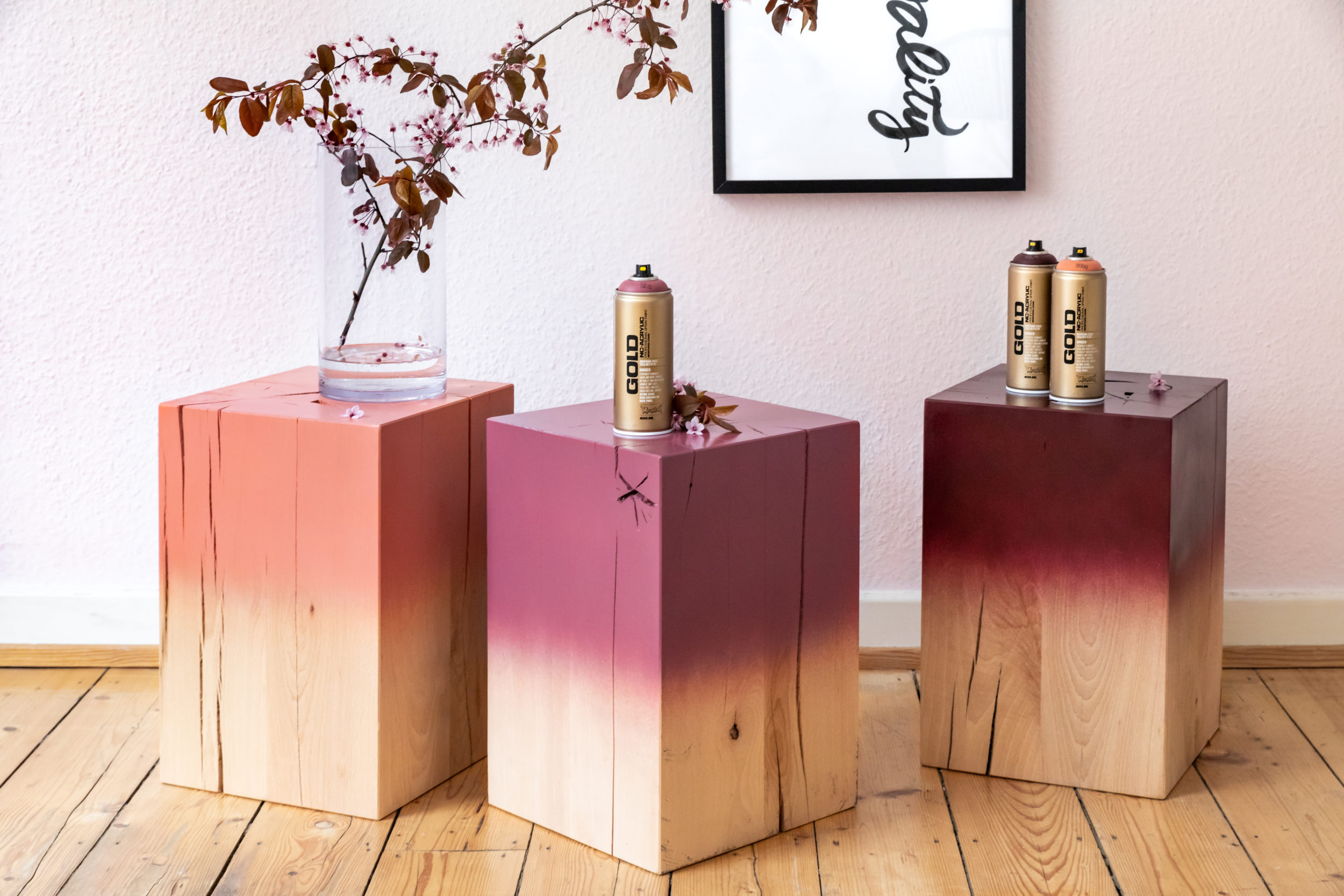 Repainting bike frames
Montana Cans products work great to rework steel & aluminum bike frames. To ensure the best results and most durable finish, please follow the steps below:
Strip your bike leaving only the frame (and/or) the parts of your bike that you wish to paint.
Prepare your painting area as required.
Remove all, or as much, of the existing paint or coatings as possible to avoid any unwanted chemical reactions which could lead to cracks, dents, or bubbles. Before applying a primer (usually METAL or ALUMINIUM depending on the material), clean off all dirt, dust, and oil. Montana Cans offers PRIMERS for use on 

Aluminum

, 

Metal

, and a 

Universal

 version for general use. We suggest wet sanding with fine-grit paper (above 160) between coats, if applying multiple coats of primer.
After priming, leave to cure overnight before proceeding to paint your frame. We recommend using our Montana 

GOLD

 series for best results and work with multiple, thin layers of paint applied in a sweeping motion to avoid drips. Leave to cure overnight or longer.
To protect the paint and increase durability, we recommend using a hardwearing, 2-component ("2K") varnish.
Please keep in mind that the tips listed above have been compiled to the best of our knowledge. Before starting your project, always test all materials for compatibility on a scrap piece or non-visible area of your object.
Painting radiators
Due to the heating function, we recommend using the Motip Dupli Radiator paint which is specific for this purpose.
Giving your heating radiators at home a new coat of paint can add new life to tired-looking radiators. For best results, remove any oils, dirt, or dust from their surfaces. Carefully sand the body of the radiators to ensure good adhesion of the new coating. Remove any surface rust carefully with a fine steel brush, steel wool, or fine sandpaper. Scratches can be removed and polished out with steel wool. Clean your radiator again ensuring that it is dry and clean of dust, oils, or dirt.
Prepare your painting area as well as you can with drop sheets, and protective covering around your radiator to ensure no spray dust lands on other surfaces. As per normal aerosol can use, shake well, and protect yourself with any possible protective gear. Apply in thin even coats, 15-25cm away from the radiator surface. Ideally, your radiators have been removed from their indoor location so you can prepare and paint them outdoors. If this is not possible the same preparation and application procedures apply.
Where can I buy Montana Cans products?
You can find stores in your country or region on the Montana-Cans store finder here:
https://www.montana-cans.com/en/storefinder.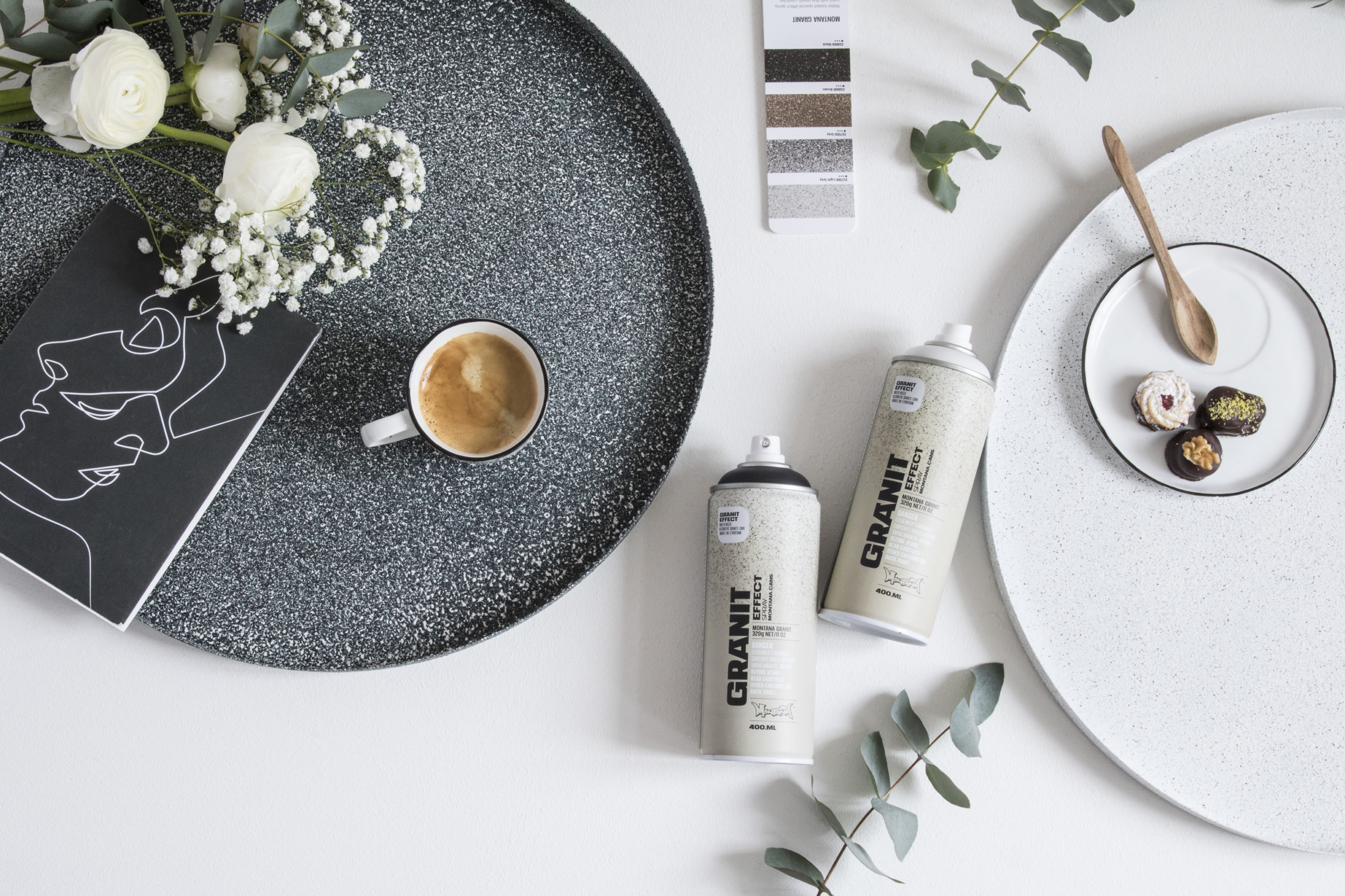 Should for any reason you not find a store near you, you can contact the MontanaCans hep centre directly at info@montana-cans.com.
Support and collaboration
Are you an artist or creator and want to collaborate with allspraypainted. Get in touch with us at ls@montana-cans.com with your website and/or social links, and the nature of your enquiry.