Making color come alive with Acetone
The Montana ACETONE Spray has many great reasons to exist in your art material kit. Not only is it a fantastic cleaning agent, it can also clean your nozzles and is a fantastic creative tool for an allspraypainted project. "Excuse me, a tool for a creative project"? You heard right. Here are the Acetone DIY Artworks.
With some Montana GOLD Spray colors and a simple can of Montana ACETONE Spray, create amazing watercolor-like effects on canvas that can be the envy of every visitor to your home. Find some stretched and primed canvases in the size and shape you want. Prepare your painting space, shake your cans well and put your gloves and mask on ready for action.
Chose your favorite Montana GOLD colors and spray varied ares of color onto your canvas. Rather than just paint the whole canvas completely, leave some areas with no paint or less paint to highlight the dispersion effect.
While your Montana GOLD colors are still wet, spray the Montana ACETONE Spray in concentrated areas forming small pools. This will start to agitate the paint and move the color as if it was watercolor paint. You can also swirl your canvas around a little and help move the mixing paint and acetone in the directions you want. All this from just spray paint and acetone!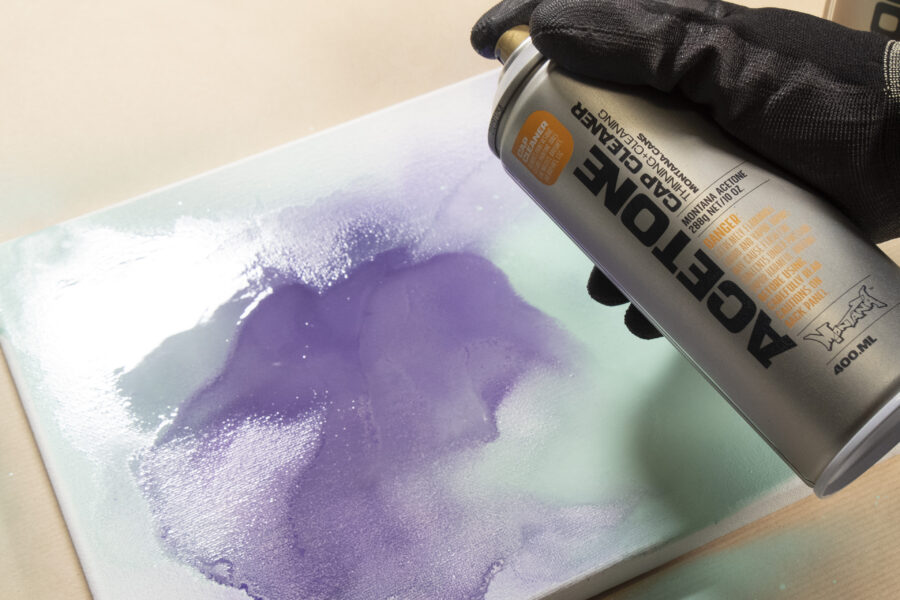 This alone looks amazing. If you want to take it a little further, make some marks yourself with any tool, sponge or material you want. Just dab, rub or scratch the wet surfaces and se what happens. Once dry this will all set and you're done! Another simply amazing project done with your own two hands.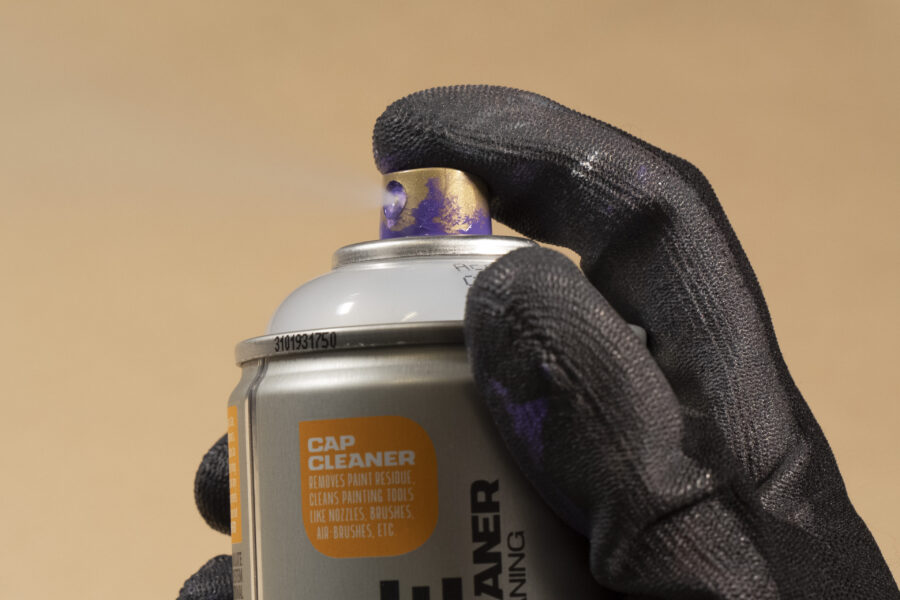 You can leave your works of art as they are or you can work over them with the Montana ACRYLIC markers or other paints. And for a little extra shine, why not try coating them with Montana GLOSS VARNISH. Check out our video to get some inspirational ideas and see how easy it is to create some personalized Acetone DIY Artworks and also learn about two amazing hacks made easy with the Acetone.