Rust, a charming sign of weathering, aging, and exposure to the elements. The scars of time can be as alluring and beautiful, as they can be painful and fatiguing. Or at least that is when rust claims its victims and things start to break.  Although some projects require the removal of rust before you can give something a new lease on life, there are often cases while being creative where you wished that mother nature would step in and help add a little bit of rust to give something a little extra character. For exactly these moments, we are introducing the Montana Cans RUST Effect Spray 400ml.
This easy-to-handle 400ml can is as simple to use as any other Montana can you are used to. Available in the colors Orange Brown ER8000 and Brown ER8100, this high-pressure can is ideal for creating the illusion of rust, or that a surface has rusted naturally over time. Not only does the Nitro-combi formula offer two tones of the color of rust, but also a texture on the surface of your object that looks deceiving like the real thing.
You're probably be asking yourself, "but why don't you just leave your object outside for a while to rust naturally?" Because pre-primed wood, concrete, plastic, synthetic materials such as polystyrene, or flat surfaces such as walls and canvas don't rust. That is until now, with a little help from the Montana RUST Effect Spray 400ml.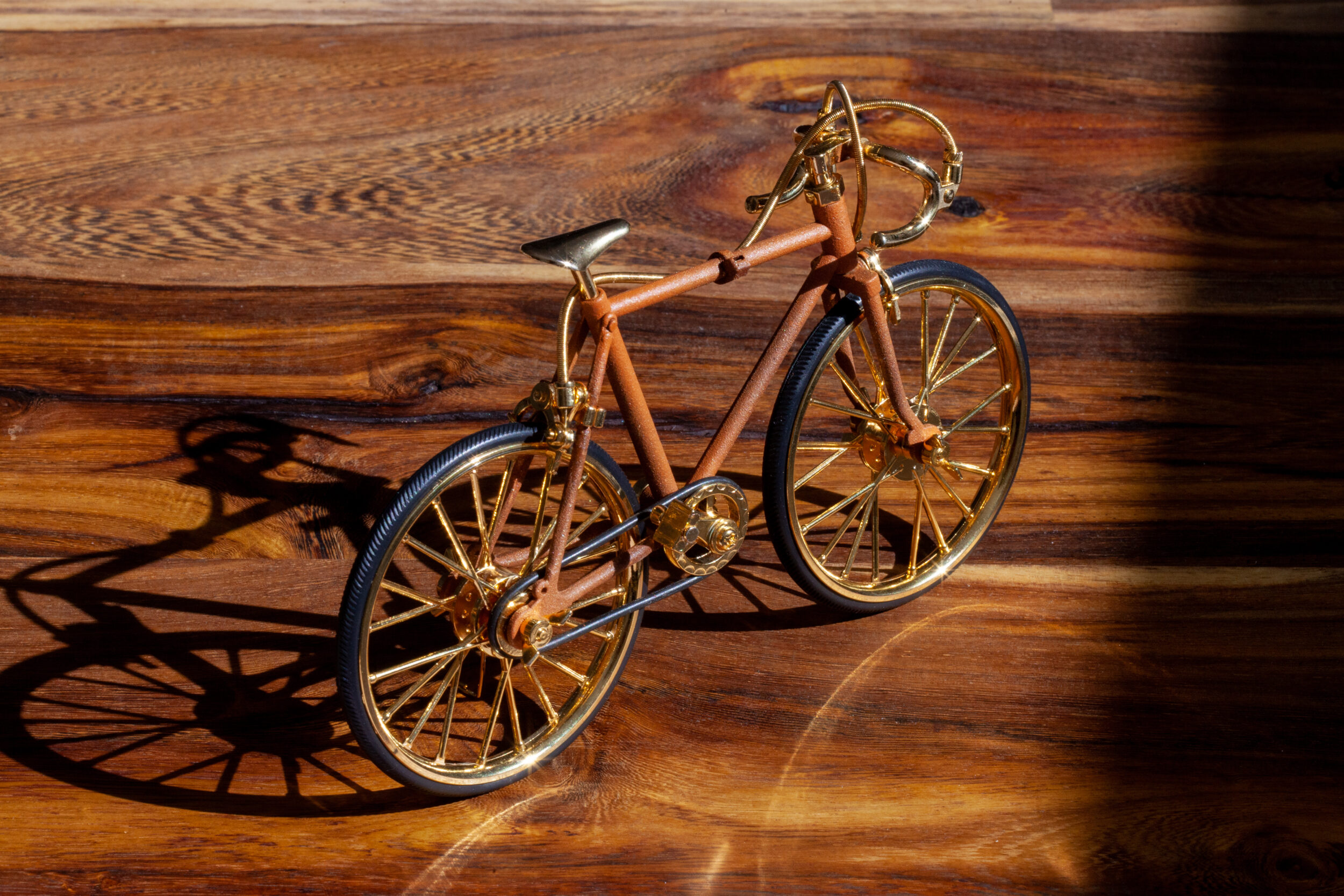 The ideas came flooding and it didn't take long before we were out in the studio, or rummaging through cupboards, looking for things to up-cycle, re-invent, or make more charming with our new favorite effect can. Our treasure hunt resulted in the finding of some cool looking planters, an old clock, picture frames, and a little bike model.
All items once cleaned and dry, were given the RUST Effect Spray treatment. Wherever required, each item was pre-coated with the applicable Montana Cans PRIMER in Universal, Plastic, Polystyrene, or Metal. If your objects are pre-coated, you can test to see if your RUST Effect Spray applies straight on.
The high-pressure output in conjunction with the nozzle on the can (a Standard Round female nozzle), was great for getting into all those hard-to-reach nooks and crannies of each object. Mixing a little of the Orange Brown with the Brown was not only fun, it also made each object look more natural and organic. As if mother nature had done the job herself. And when the first visitors started to see what we had achieved, the reactions were nothing short of "WOW!"
With the new Montana RUST Effect Spray 400ml, not only have new doors of creativity opened, but also the context of the materials we can use to make them look natural. Stay tuned for more projects and artworks using Montana RUST Effect Spray 400ml on allspraypainted soon.