Painted Vases with a Twist
When it comes to home decor for Halloween and the cozy fall season, there's no need to settle for the ordinary. We're here to introduce you to a fun and creative DIY project that will bring a unique twist to your home interior. In this step-by-step guide, we'll show you how to transform simple vases into eye-catching decorative pieces using Montana Cans products. Let's dive into the world of vibrant fall hues, marble effects, and the magic of spray painting.
Materials You'll Need
Step 1: Prepping the Vases
Before you embark on your creative journey, it's essential to ensure a proper surface for your artwork. Begin by applying Montana Cans Universal Primer to the vases. This pre-treatment primes the surface, allowing the subsequent layers of paint to adhere effectively.
Step 2: Choose Your Colors
Montana GOLD Line offers a stunning array of colors. Select your preferred shades of lilac, grey, and orange to match the Halloween and fall theme. These colors will be the base for your vases.
Step 3: Painting the Vases
Take your time and paint the vases slowly and carefully. You want the colors to shine beautifully. To prevent paint dust and ensure a tidy workspace, use a drop sheet. Don't forget to wear a mask and gloves for safety.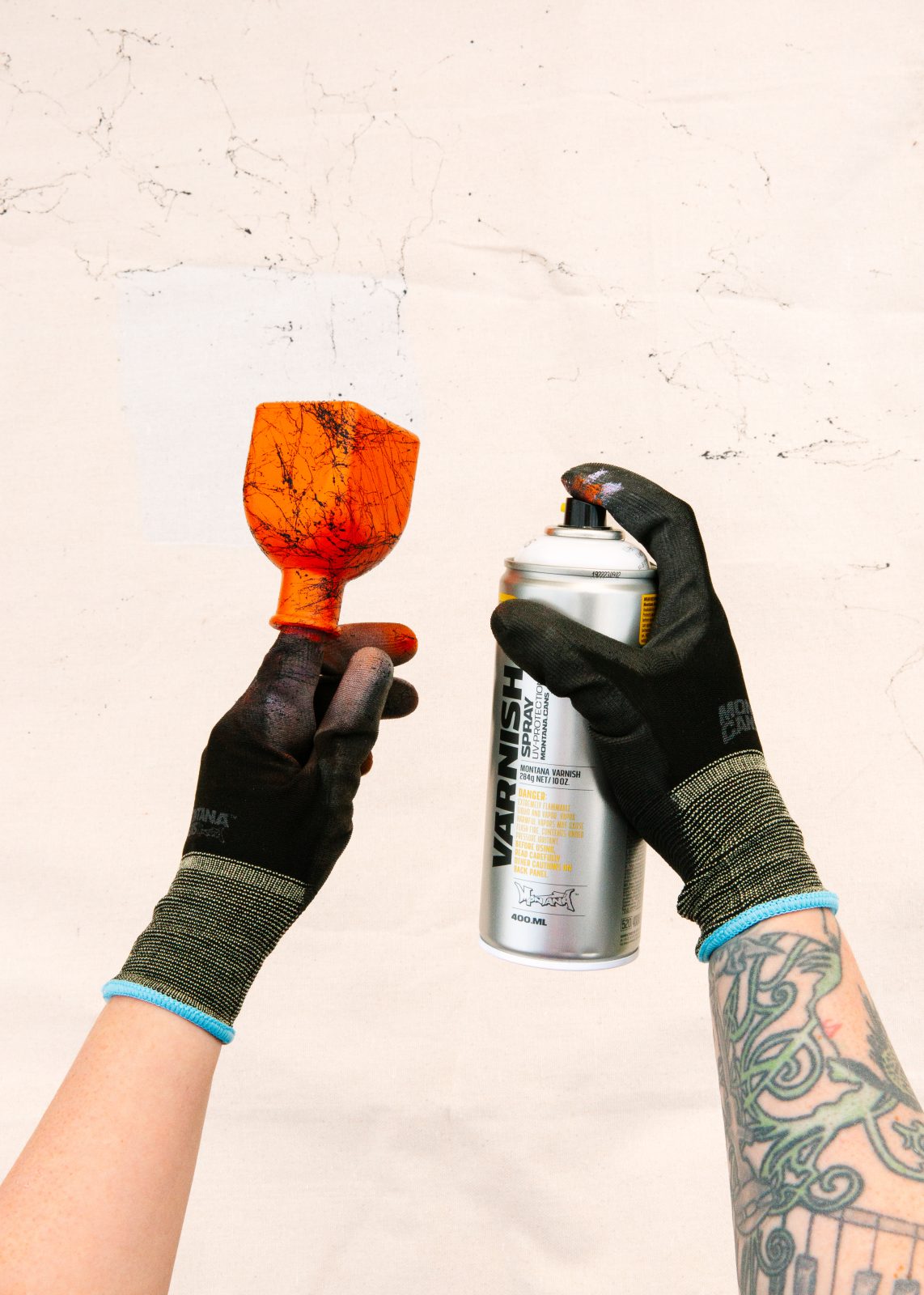 Step 4: Adding the Marble Effect
Here's where the magic happens. Spray the vases with Montana Marble Effect Spray in black or white. This creates a delicate, spider-web like pattern over the base colors. The lilac and orange hues will shine through, giving your vases a unique, textured appearance.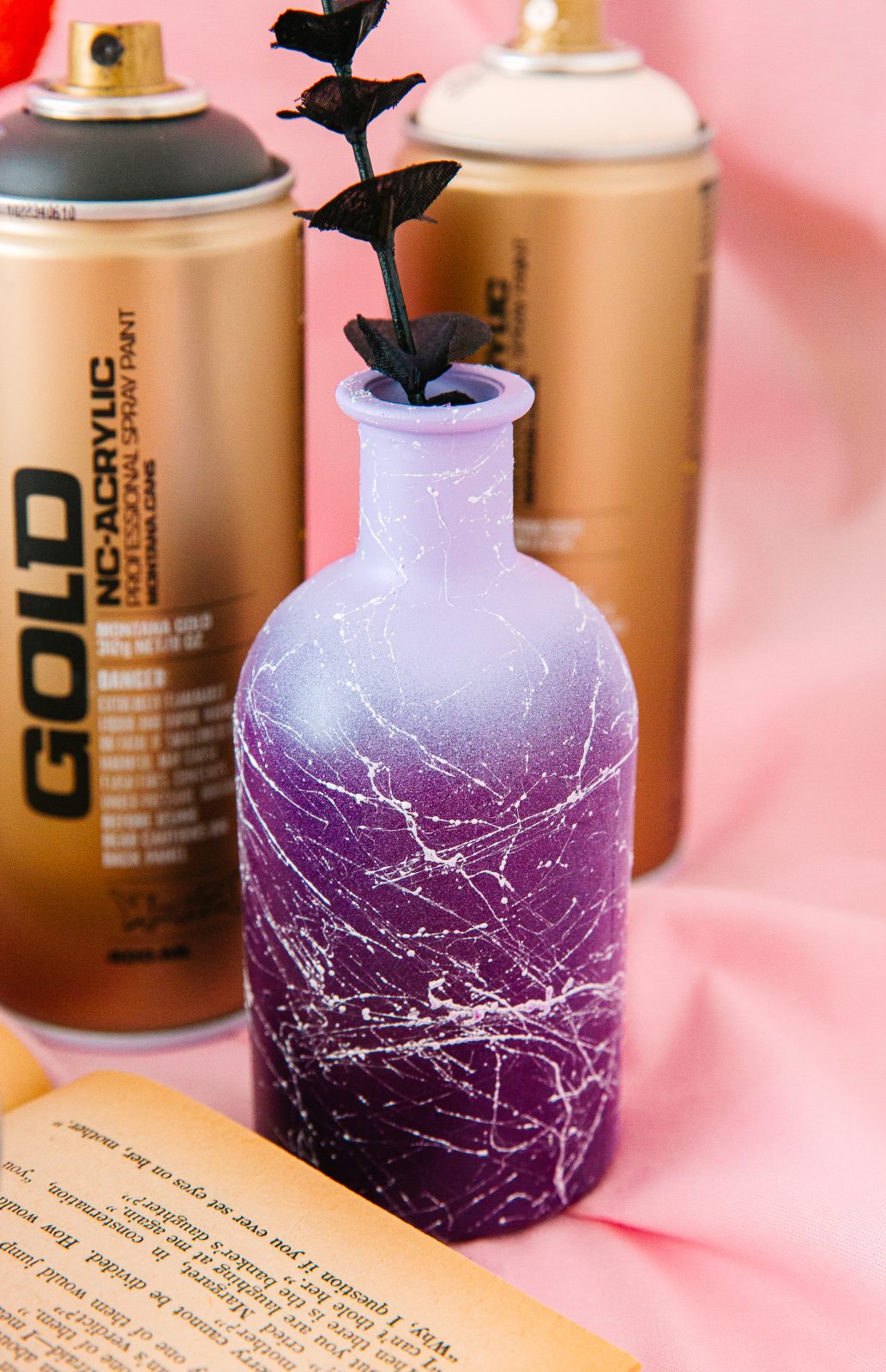 Step 5: Sealing the Artwork 
To ensure the longevity of your painted vases, it's essential to seal the surface. Montana Cans Varnish spray not only adds a protective layer but also enhances the shine of your artwork. This step guarantees your vases will look stunning for seasons to come.
Step 6: Decorating Your Home
Now that your vases are complete, it's time to place them around your home. These decorative pieces are perfect for adding a touch of elegance to your Halloween party or cozy fall gatherings. Use them as centerpieces, accent decor, or even as part of your Halloween-themed tablescape.
Conclusion
With a little creativity and the right materials from Montana Cans, you can easily elevate your home decor. These hand-painted vases will not only impress your guests during Halloween and fall but will also become a delightful addition to your year-round interior design. Enjoy the process of making your space truly your own, and happy crafting!